| | |
| --- | --- |
| Serving K-W Radio Amateurs Since 1922 | IRLP Live on the Internet |
Thank you for taking the time to listen to the Internet Radio Linking Project. We are now streaming the Indianapolis Indiana Reflector audio 24 hours a day. Of course if there is no one using the system you will hear no audio.
Due to many poorly factory adjusted radio these days, not all radios and nodes you will hear will exhibit the excellent audio quality that IRLP is capable of. However, due to the digital nature of IRLP linking, a properly adjusted node and user radio will have the identical audio quality to that of a local user. NOTE: A few IRLP nodes are not rolling off their sub-audible tone squelch audio which will cause a very low frequency hum on some nodes
To listen in just click the speaker button or paste the link into your favourite MP3 player http://live.irlp.net:8000
Enjoy IRLP and please pass the word. It's the best thing to happen to ham radio in years.
Indianapolis IRLP Reflector and streaming audio bandwidth provide free of charge by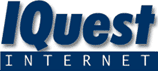 © 1996-2004
Kitchener-Waterloo Amateur Radio Club Inc.
Privacy Policy

This Site Sponsored and Hosted by
K-W IGS


last updated March 04, 2004 10:22

Hits=55968